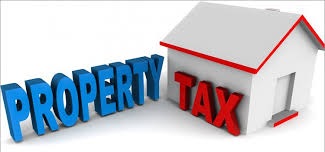 The corporation council on Saturday approved a proposal to introduce zone-based tax for new buildings and classification of each area under zones such as A, B, C and D.
Zone-based tax will be applicable for buildings approved after July 1, 2022. Owners of existing buildings will continue to pay revised property taxes.
As per the proposed tax system, every square foot of a building will attract a base tax starting from 2.20. While A zone will attract the highest tax slab, D will attract the lowest. Usage tax, education cess and library cess will be added to arrive at the total amount.
The corporation has been levying 16 different taxes depending on areas. They were fixed when the areas were in town panchayats and municipalities, before annexed to the corporation.
This led to discrepancies in taxes. For instance, residents of Kurichi and Kuniyamuthur were included in the high tax bracket, whereas Kalapatti residents were in low tax bracket.
Revenue department officials said that classification of A, B, C and D zones were decided based on proximity to main roads and commercial development in the areas. Underdeveloped areas and slums have been classified as D. The zone list will be updated every six months.
Meanwhile, some councillors raised objections when the resolution was taken up for discussion. They felt they should have been involved in the zonation of areas as they know the areas and people better.
R Gayathri, councillor of ward 44, said poor people living in rich areas would be under the highest tax bracket if the system is introduced.
Responding to it, corporation commissioner M Prathap said that government rules allow only zone-based taxation and not based on rich and poor classification. "It is not final. Residents have 30 days to raise objections if they feel that their area is wrongly categorized. The final list will be introduced in the next council meeting for approval," he said.
North zone chairman V Kathirvel said that people have been waiting for four months for approval for new buildings, which was stopped in view of classification of zones. "It might take a few more months before the zone-based tax system gets implemented. Hence, a temporary tax system should be put in place so that such people can start construction."