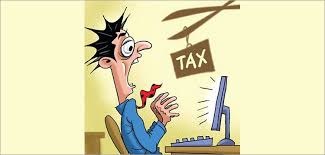 Five big debtors,bank accounts were freezed by Varanasi Municipal Corporation on Saturday who failed to clear their dues of house tax even after issuance of demand notice and warrant.Among these five debtors one is star hotel on The Mall road.
VMCs zonal officer (trans-Varuna) PK Dwivedi said that despite issuance of demand notice and warrant many big debtors did not realized the need to clear their house tax. After it the approval of municipal commissioner was sought to initiate further action, he said adding, on getting approval from municipal commissioner the process of freezing the bank accounts of five big debtors was initiated on Saturday.
Dwivedi said that among the big debtors faced action on Saturday a star hotel on mall road is on top in this list against, which has dues as house tax of Rs 21.08 lakhs. Dues in the head of house tax on other four building owners are between Rs 3.93 lakhs and Rs 94,000, he added.
When the progress in house tax collection was reviewed, he said, the collection of revenue by eight revenue inspectors of zone was not found satisfactory after which they had been issued show cause notice.
When they submitted replies it became clear that many big debtors were not paying attention towards the demand notices and also warrants issued for clearing house tax. The municipal commissioner has initiated the action of freezing the bank accounts of these building owners after informing the bank managers concerned, he added.