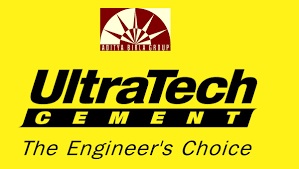 UltraTech Cement Limited, an Aditya Birla Group company today announced its financial results for the quarter ended 30th June, 2021.
COVID-19
After a rapid recovery from the Covid-19 led disruption of the economy during FY21, the economy was hit by an unexpectedly virulent second wave, which also marginally impacted cement demand. UltraTech is monitoring the impact of the second wave of the pandemic on its operations.The Company continues to accord utmost primacy to the safety and well-being of its employees and business partners. As part of this initiative, it has undertaken a vaccination programme for all its employees and their dependents.
FINANCIALS
Consolidated Net Sales was Rs. 11,698 crores vis-à-vis Rs.7,600 crores over the corresponding period of the previous year. Profit before interest, depreciation and tax was Rs. 3,512 crores compared to Rs. 2,357 crores. Profit before tax was Rs. 2,527 crores and Profit after tax was Rs. 1,703 crores compared to Rs. 1,153 crores and Rs. 794 crores, respectively.
Production costs during the quarter increased 11% YoY, mainly on account of higher fuel prices. The Company continues to maintain a tight control on costs and cash flow with focus on operational efficiencies. This has enabled UltraTech to achieve an effective capacity utilisation of 73% during the quarter as against 46% in Q1FY21.
The table below captures the financial performance at a glance.
(Rs in Crores)
Consolidated
Standalone
Particulars
Q1FY22
Q1FY21
Q1FY22
Q1FY21
Net Sales
11,698
7,600
11,327
7,290
PBIDT
3,512
2,357
3,388
2,251
PBT
2,527
1,153
2,515
1,172
PAT
1,703
794
1,681
806
SUSTAINABILITY
Commitment to reduce carbon emissions is one of the core beliefs of the Company. A manufacturing facility of the Company, situated at Reddipalayam in Tamil Nadu, has achieved the distinction of one-fourth of its fuel requirement being met by utilising waste materials sourced from local municipal corporations and industries. With the increased usage of alternative fuels, this Unit is now 16.25 times plastic positive. The Unit has also successfully reduced CO2 emission by 2,250 tonne CO2 per annum.
CAPITAL EXPENDITURE
The Company's expansion program is on track and estimated to be completed by at the end of FY23. On completion, the capacity will be augmented to 136.25 mt. Covid did cause some delays due to labour shortages and lockdowns. However, the Company expects to commission all the projects as per the original schedule.
OUTLOOK
With projections of a likely third wave, the Company is closely monitoring the situation. It remains cautiously optimistic, given its inherent financial and operational resources and the government's continuing thrust on infrastructure activities and housing construction.