The rising urban population generating higher demand for better infrastructure is expected to propel the earthmoving market in India. The implementation of various government initiatives and the increasing investments in the construction industry is projected to influence it further. Earthmoving equipment is being used for moving and lifting grade soil and rock. There is a growing trend of adopting multifunctional equipment to cater to a wide range of applications. In response to the escalating demand, manufacturers are introducing new models of earthmoving equipment with multiple functionalities.
The technological advancements and features in earthmoving equipment models in India has gradually increased. The features such as hydrostatic transmission system and grading system are now being coupled with CEV Stage IV emission regulation. The manufacturers are aiming to provide more productivity and fuel efficiency as per market demand. Earthmoving equipment industry players are also emphasising strategic product launches and partnerships to increase their market share and expand their business operations. It was visible in Excon 2021. Manufacturers during the exhibition stated that they are specifically focused on hydraulic efficiency enhancement and engine power optimization. There are different types of earthmoving equipment models used across the country, which are discussed below.
Types of earthmoving equipments
Wheel loaders
Wheel loaders now come with the upgraded drive and powertrain to deliver faster roading speeds and drivetrain performance. The hydraulics in the newer models have gone through an overhaul, making them an optimal fit for many applications. To meet the demand for increased multifunctionality with lift and tilt while powering hydro-mechanical tools. Next Generation wheel loaders feature a new standard pressure compensated valve, allowing operators to simultaneously control implements and operate hydro mechanical attachments seamlessly. Increased working auxiliary pressures make work easier and improve steering to reduce operator fatigue. When working in dusty environments, the new reversing-fan option assists in keeping cooling cores clean for more efficient temperature control. Through an in-cab soft-touch button, the system can be turned off, set to operate in an automatic mode or momentarily activated by the operator. The frequency and duration of automatic reversing can be changed easily by the operator via the new control monitor.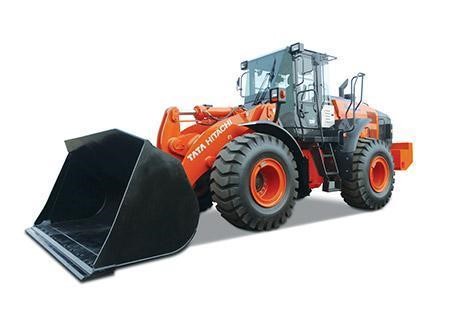 Backhoe loaders
Modern backhoe models are equipped with auxiliary hydraulics. With this operators can quickly exchange the backhoe bucket for a vibrator or other dedicated attachment to make the machine even more versatile. The new model also comes with a powerful hydraulic system that uses a load-sensing, variable-displacement piston pump. Manufacturers today are also giving an impetus to their backhoes, adding machine control and telematics systems to them. The metrics that the telematics system delivers enable end-users to manage their fleet more effectively and plan maintenance schedules. It also provides instant notifications when a service is due and critical alerts if there are any serious mechanical or electrical problems with the equipment. The New Series of backhoes loaders feature a cutting-edge Electro-Hydraulics variable displacement pump that delivers productivity in all applications without any compromise. The engine's new generation variable displacement pump is optimised with hydraulic oil flow according to the load improving fuel consumption.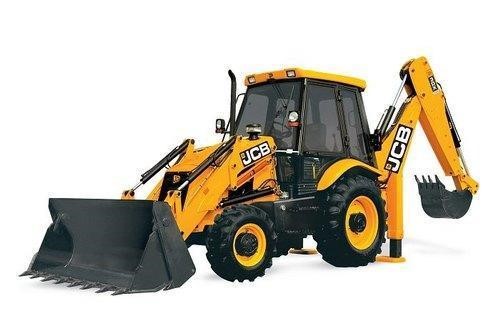 Dozers
The latest series of dozers are equipped with a Hydrostatic Transmission System that allows for variable speed selection or intermediate speed selection. The modern models come with dual-path closed-circuits with two variable displacement piston pumps and two 3-speed variable displacement travel motors. Travel motors and final drives are mounted inside the track shoe for protection from rocks and stumps and for improving durability. The life of undercarriage and reliability are greatly extended by the use of large-size links, pins, bushings, and unique dust seals. Dozers use dynamic brakes to ensure safe operation. The latest models also feature a PCCS (Palm Command Control System) joystick that controls all directional movements. The engine hood and well-located operator seat provide excellent visibility to the blade.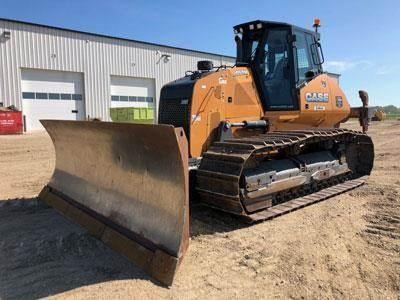 Motor graders
The latest motor grader is being manufactured in India based on the needs of smaller road contractors. The models are being used for spreading and grading applications for the rural, semi-rural and district roads, land development, internal housing and commercial roads. It enables small road contractors to participate in projects with grading needs for government programs such as Smart City, PMGSY roads etc. It offers small contractors affordable uncompromised mechanization and an opportunity to deploy a registered motor grader in smaller projects. It is coupled with the CRDi engine which is coupled with a 3 m (10 ft) wide blade and iMAXX telematics solution.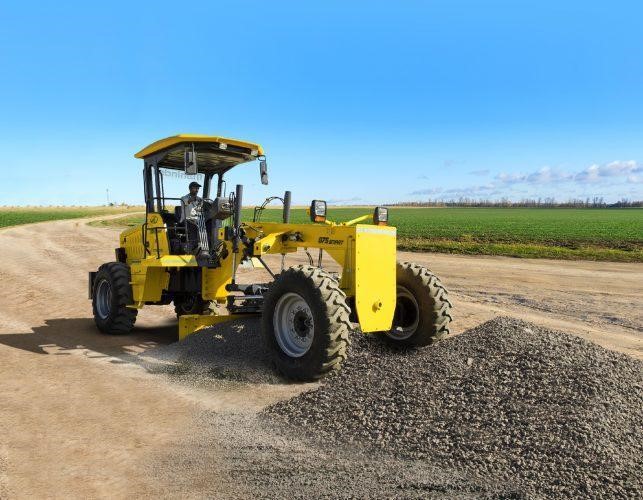 Skid-steer loaders
The newer skid steer loader models come from the variable flow of the Closed-Load Sensing System (CLSS). The system ensures precision and smoothness to all movements and provides quick and reliable power for any required operation. Natural movements and maximum precision guarantee unique efficiency and greatly contribute to reducing operator fatigue. The models are attached with an extended reach design allowing the vertical movement to be more straight-up vertical, to keep the bucket forward of the operator's cab and allows safe dumping into the heightened or tall containers.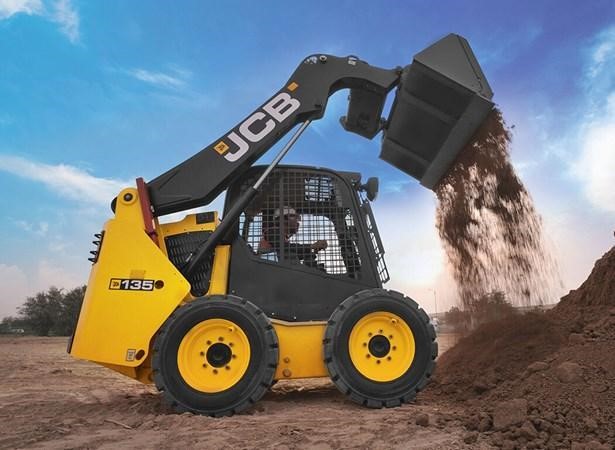 Crawler excavators
The latest crawler excavator models come with active Control, an automated grading machine control system. It allows operators to get the right depth and angle, reducing grading times. The system is powered by the Dig Assist application, which is operated via a tablet. The system guides the operator through the functions to automate the digging process. One significant development and trend in this regard for crawler excavators is hydraulic system management. The functioning and movement of these excavators are accomplished through the use of hydraulic fluid, hydraulic cylinders and hydraulic motors. Another standard new feature that stands out is the Fine Swing function which minimizes the shaking that a lifted object undergoes at the start or stop of a swing movement with the excavator, to increase operator comfort with smooth movements and to help to protect the safety of nearby workers. The latest series models are robust and heavily reinforced to withstand working with high-impact materials or demanding terrain.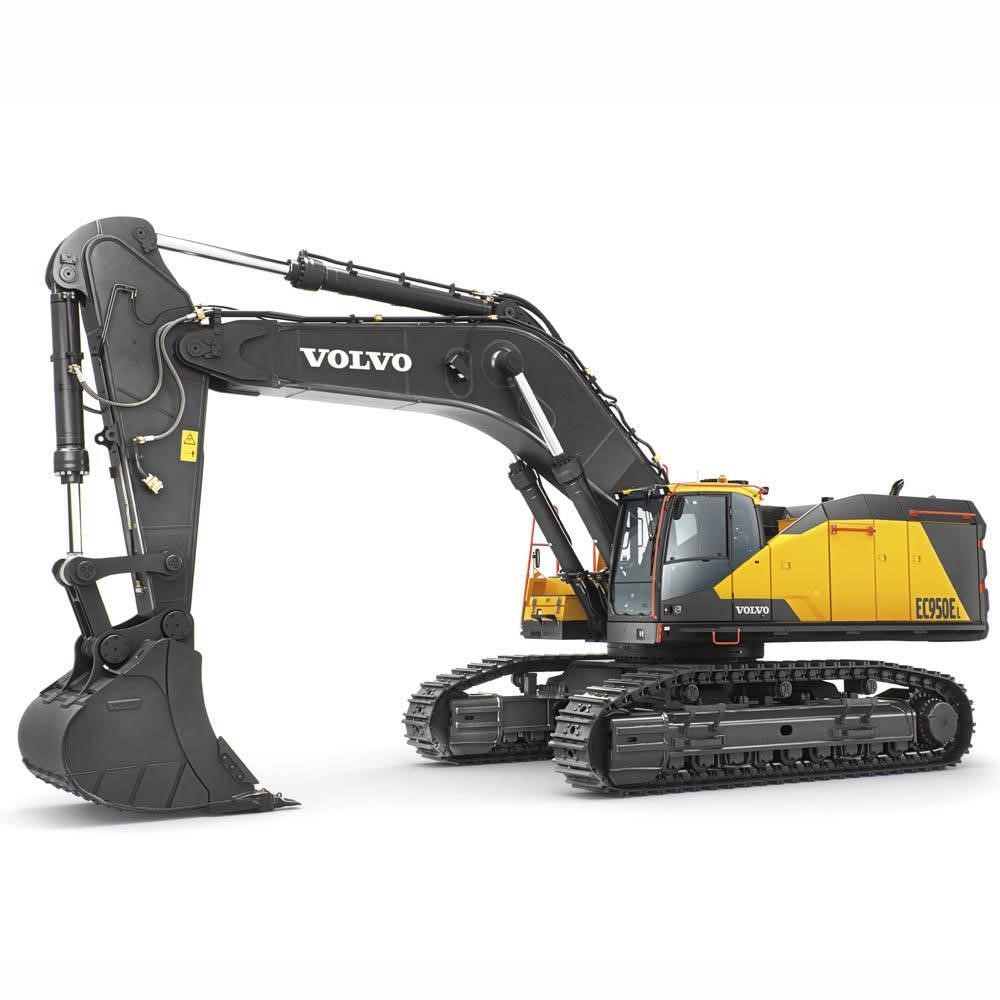 Dragline excavators
Latest dragline excavators with electrical control system upgrades that can supercharge the analog shovel, taking several seconds off each dig cycle and increasing productivity. The system maximizes performance and also improves performance with extended speed ranges in the hoist and crowd motions. While motions still have low-speed torque, they now have higher speeds in each direction. Hoist speeds are dramatically increased, while still maintaining high levels of bail pull through the bank. Propel transfer times are reduced to approximately three seconds, increasing shovel mobility. The brake set-and-release verification and drive system verification help reduce damage to the equipment.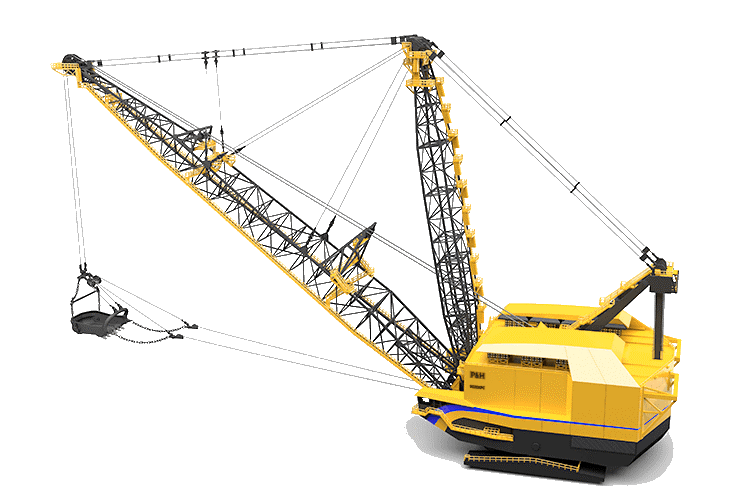 Crawled loaders
Crawled loaders now feature an Advanced Power Management system that works in the background to ensure that you save fuel without compromising performance. The constant engine speed, combined with common rail fuel injection, ensures optimized cylinder charging and guarantees lower fuel consumption. The crawler loaders are now also being designed to speedily clear hot slag from below the furnace. They are resistant to the prevailing extreme heat and harsh ambient conditions. The shovel is built to cope with very hot materials and is of a particularly robust design. The machines are extremely agile and are therefore ideal for use in tight spaces.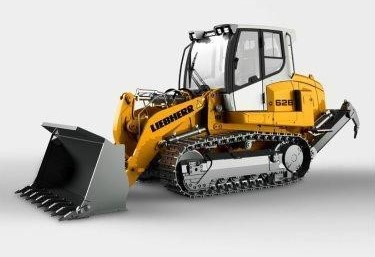 Conclusion
Earth-moving equipment covers a broad range of machines that can excavate and grade soil and rock, along with other works. Government's thrust on infrastructure development as announced in the current year's budget, with significant outlay increases across several sectors. The earthmoving equipment sector too is foreseeing demand amidst this government impetus.
Analysis of Types of Earthmoving Equipment Models
Types of earthmoving equipments
Wheel loaders
Backhoe loaders
Dozers
Motor graders
Skid-steer loaders
Crawler excavators
Dragline excavators
Crawled loaders