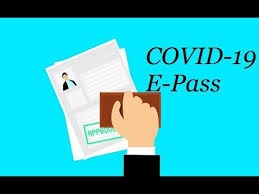 Tokens issued by the registration department for property registrations, which can be now be used to travel between districts, are being misused as e-pass alternative by many to travel to their native. This came to light after it was observed that sub-registrar offices outside Chennai and neighbouring districts saw many avail the tokens but not turn up for registrations.
To get a token, basic property details such as its location, survey number and the sub-registrar under whose purview it is have to be keyed in on the website. The token is generated in a few minutes. While e-pass applications can be rejected, the tokens are issued in all cases.
While about 10% of those availing tokens did not turn up for registrations before the Covid-19 outbreak, 20% to 35% no shows were observed in sub-registrar offices in districts south of Villupuram. The registration department began issuing online tokens specifying the date and time for property registration at the respective sub-registrar offices after the entire process was pushed to cyber space in 2018.
The state government announced that these tokens can be used as an alternate for e-pass for registrations that required travelling to other districts for land registrations during the lockdown period. This is being used by several to move to their native places.
Registration department sources said the number of no-shows for property registration raised an eyebrow. "Sub-registrar offices in districts that issued 50 tokens a day saw only 30 turn up for property registration," a registration official in Coimbatore said.
A sub-registrar in Villupuram said the number of people present for property registrations was way lower than the tokens issued on any given day. The token gets cancelled if the buyers and sellers do not turn up on the particular day.
When contacted, inspector general of registration Jothi Nirmala said the issue would be looked into. "The token will have one of the buyers name. While travelling with the token, the draft document, which has other names, should also be shown to prevent any misuse. The misuse had not been brought to my notice. I will verify," she told .