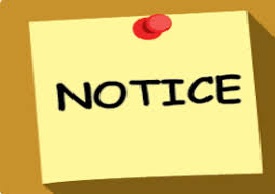 The department of town and country planning (DTCP), which has spent nearly Rs 40 lakh on demolition drives across illegal colonies in the past year, has written to the deputy commissioner (DC) for the recovery of the amount from offenders.
The DTCP enforcement wing issued 46 recovery notices to landowners and builders of illegal colonies on Monday. The total amount sought is nearly Rs 16 lakh. The department would also serve other notices amounting to Rs 10 lakh within a week.
Last year, the DTCP had decided to recover the cost of demolition drives from landowners and builders to check the mushrooming of illegal settlements and reduce the financial burden on the department. After conducting demolition drives over the past year, the department had prepared an estimate of the total expenses incurred, including the hiring of earthmovers and other resources. It is now seeking to recover that amount from nearly 450 offenders.
District Town Planner (Enforcement) RS Batth said that the department has recommended that the deputy commissioner and the revenue department recover the amount as arrears from land revenue. "Till offenders pay the amount, the department can make a red entry in land revenue records," Batth said.
In its letter to the DC, the department said offenders are liable to pay the amount spent in demolition drives under section 10(3) of the Haryana Development and Regulation of Urban Area Act, 1975. "The offenders have not deposited the requisite amount to date. So, we request you to direct the tehsildar concerned to recover the amount from the offenders," the department told the DC.