Safety during construction work is the primary concern for the workers involved. Whatever may be the scale of the project, adequate usage of the safety of personal protection of workers at the site provides additional protection to workers in the presence of a slew of other safety measures. These are designed to protect the user or wearer against any health or safety risks at work. items like safety helmets, gloves, eye protection, high-visibility clothing, safety footwear and harnesses. There are different types of PPE equipment used across construction sites, a few of them are discussed below.
Safety helmet
Most head injuries can be avoided if the proper head protection is selected, used and maintained. Safety helmets are designed to protect the head against falling objects and the side of the head, eyes, and neck from any untoward impacts, bumps, scrapes, and electrical exposure, etc. Wearing a safety helmet is a mandatory requirement that should be followed by all employers who should provide their workers with hard hats/safety helmets and fully ensure that they wear them. Oftentimes safety helmets come in various colours that signify different roles to the wearers on construction sites. High-performance industrial safety helmets should be provided to the employees that also consist of a shell and a headband with good shock absorption properties and protection against lateral shock. They should also consist of protective padding that absorbs the energy from the impact and therefore reduces the forces transmitted onto the user's head.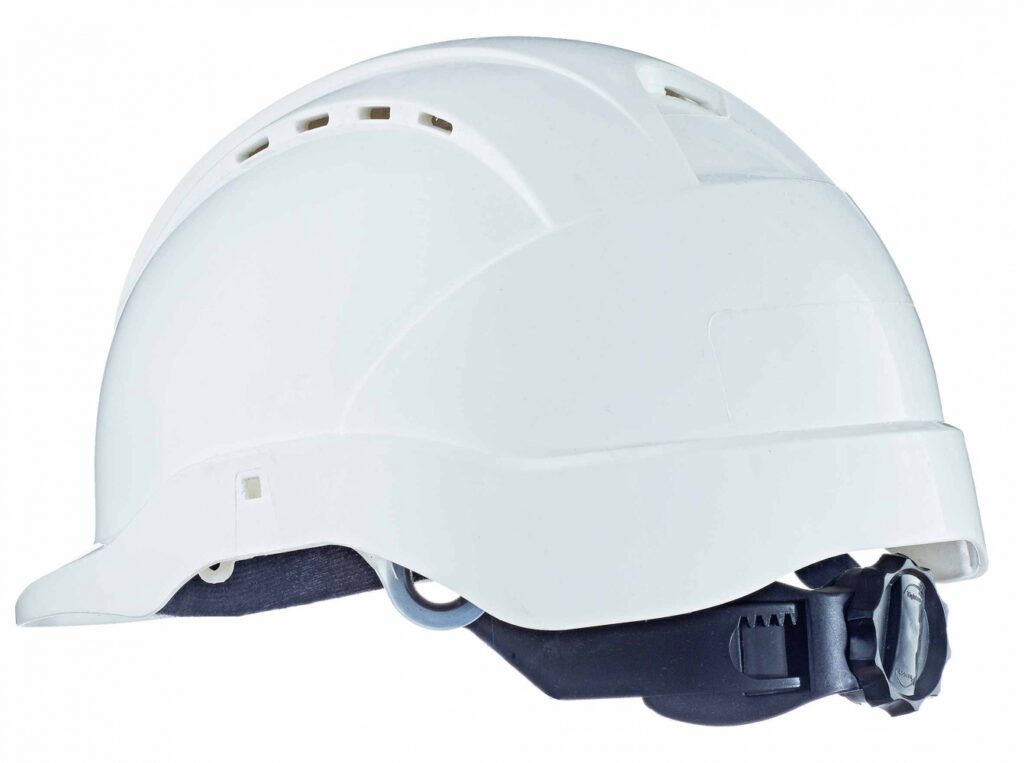 Protective Clothing
Personal Protective Clothing refers to any clothing and work-related accessories that protect employees from harmful situations while at work. This equipment can be high visibility clothing, eye protection, and other items that ensure the employees don't suffer any injuries while dealing with damaging substances. It includes items like safety jackets, safety shoes, etc. that is made from material that offers protection against chemical splashes, asbestos, grease, etc. This sort of clothing is designed for auto workers, construction workers, chemists and any other industry that exposes you to potential hazards.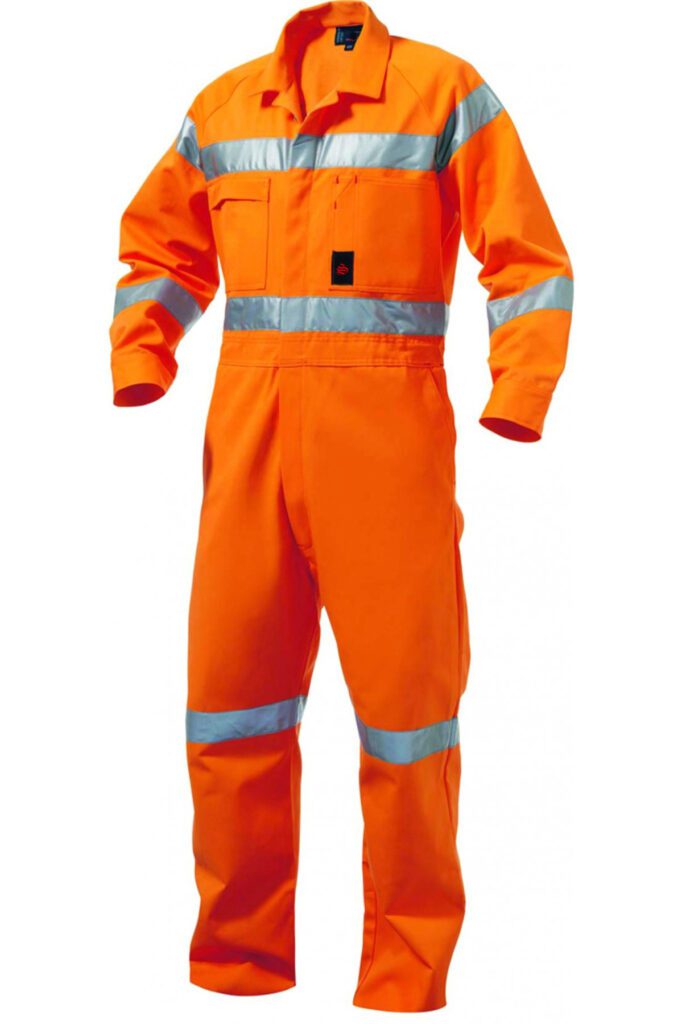 Safety Gloves
Safety glove is designed to keep you safe from hazards including cuts, chemical burns, abrasion, crushing or contact with biohazards. Safety glove is just another name for work glove. But choosing the right style of gloves is what matters. These are designed to protect workers from getting in direct contact with harmful substances through their skin or sustaining a hand injury. Types of work gloves include industrial safety work gloves, rubber gloves for handling chemicals, and Kevlar gloves for construction and protection from abrasions. Wearing the right safety gloves can be instrumental in preventing a variety of different short and long term workplace injuries, including cuts, punctures, burns, or abrasion injuries.
Safety Spectacles
Safety goggles are designed to provide eye protection against various hazards like chemical splashes at the site and heavy industrial environments with a direct or indirect venting design. Its primary purpose is to protect the eyes from physical damage or any infections that can catch from various elements present in the surroundings. It comes in different shapes and styles. Also, it comes with various coatings like anti-scratch, anti UV, anti-static, and anti-fog. These items are also designed to protect employees' eyes from dangerous debris or infectious material. There are many types of eye protection available out there in the market, which include glasses, goggles, face shields, and visors, etc. solely depending on the varied types of work conditions.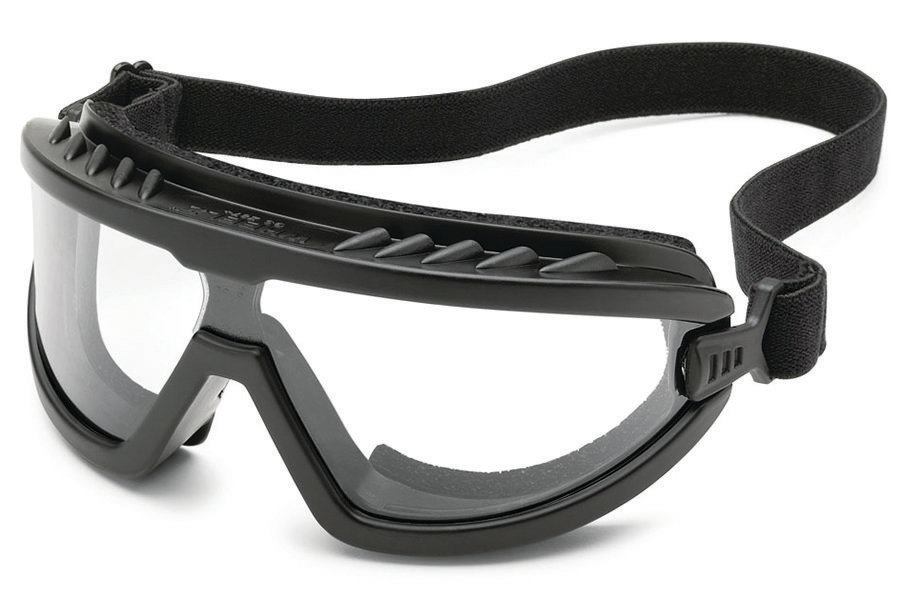 Hearing protection gears
While noise may not seem as dangerous as other hazards present on construction and demolition sites, it can have a tremendous impact on worker safety and health. Construction workers are at particular risk due to the many noisy operations conducted routinely at construction sites. Noise exposure not only damages hearing but also reduces productivity. Hearing loss, and noise-related accidents and health problems can be prevented if proper precautions are taken. Workplace noise levels should be maintained below 85 dBA as an 8-hour time-weighted average, according to OSHA. * Regular exposure to 85 dBA or more for 8 hours results in damaged hearing. There are many different types of hearing protection. These include Canal caps, Earmuffs, Reusable earplugs, Roll down foam etc.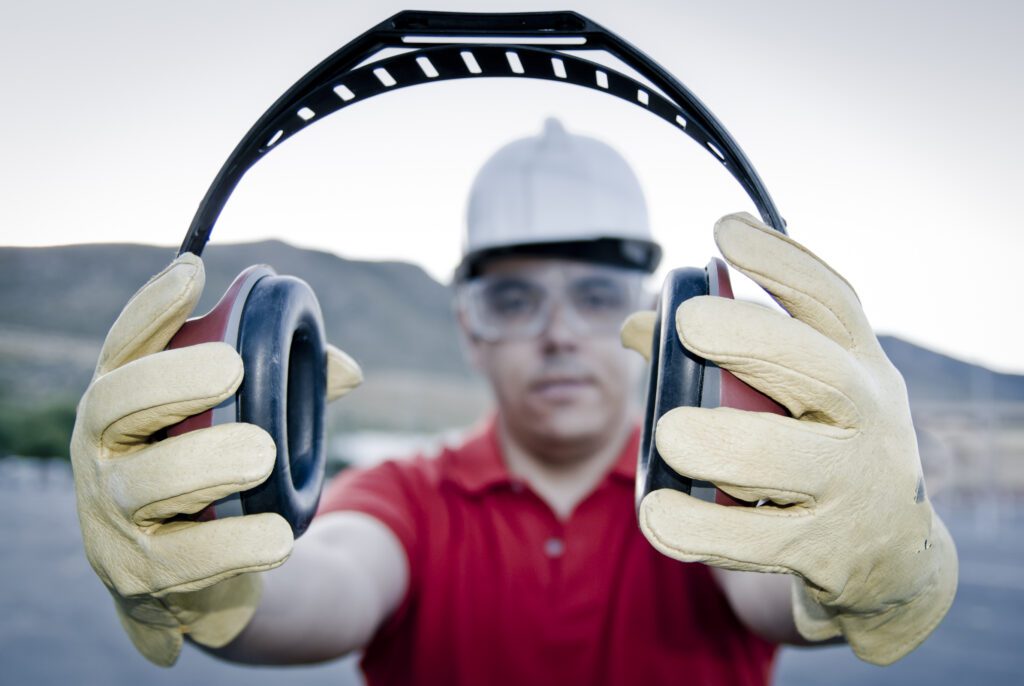 Foot protection gears
Every element of the boot plays a key role in protecting workers from injury, says Dave Degenhardt, Lehigh Outfitter director of sales and operation. From good ankle support for balance (tall boot, lacing system, padded collar) to proper fit for comfort and stability to personal preference down to the outsole material and design, everything is integrated. Different footwear protects in different ways. Foot and leg protection choices include Safety-toed shoes or boots that protect against falling, crushing or rolling hazards, Safety-toed footwear must meet the minimum compression and impact performance standards. Rubber overshoes are used for concrete work and areas where flooding is a concern. Shoes with slip-resistant soles are required for certain departments and should be used in areas where slips and falls on wet floors are most likely. Leggings protect the lower legs and feet from heat hazards such as molten metal or welding sparks. Safety snaps allow leggings to be removed quickly.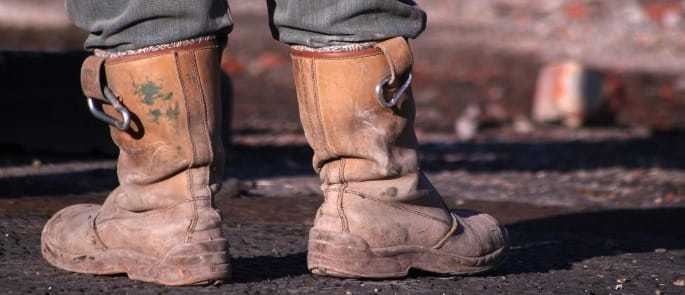 High visibility vest
High-visibility vests can benefit construction workers in many ways, primarily in the area of safety in several different situations. Workers with hi-vis vests are more easily seen in poor weather conditions such as rain or snow. Increasing their visibility also makes industrial workers, first responders, and fire rescue personnel more visible to one another and people in emergencies. The biggest difference between a reflective vest and a regular vest is the reflective strips on the vest after sewing or hot stamping, for personal safety protection. The surface of the reflective strip is covered with numerous dense particles, which are called glass beads. When a beam of light illuminates the surface of the glass bead at any angle within a certain range, it is concentrated on the surface reflection layer of the bead due to the high refraction of the bead, and the reflective layer returns the light to the light source along the incident direction. Safety vests have several perks, starting with their design. The mesh material that they're made with reduces the weight it may add on to your body. Another great benefit is the high visibility feature and coloring of your vest. This is the sole purpose of wearing one. Safety vests are made out of fluorescent colors and reflective materials to make the worker easily seen in all conditions. They also distinguish workers from pedestrians and in some cases will identify what company they work for.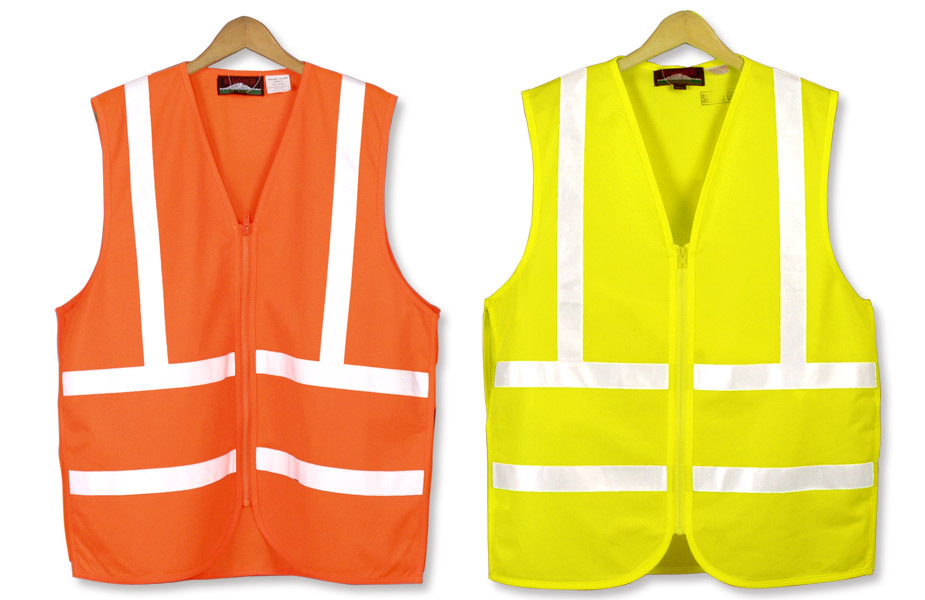 Safety harness
A safety harness is a form of personal protective equipment (PPE) that is designed to catch a person in case of falling while working at height. The harness allows the user to attach themselves to a stationary object, therefore ensuring they will not hit the ground in the event of a fall. Falling from a height is one of the most common causes of personal injury in the workplace, so it is very important to make sure you are properly equipped when working up high. A safety harness not only improves the wearer's protection but also allows them to use their hands-free whilst working. This practical piece of equipment is vital for anyone working in construction.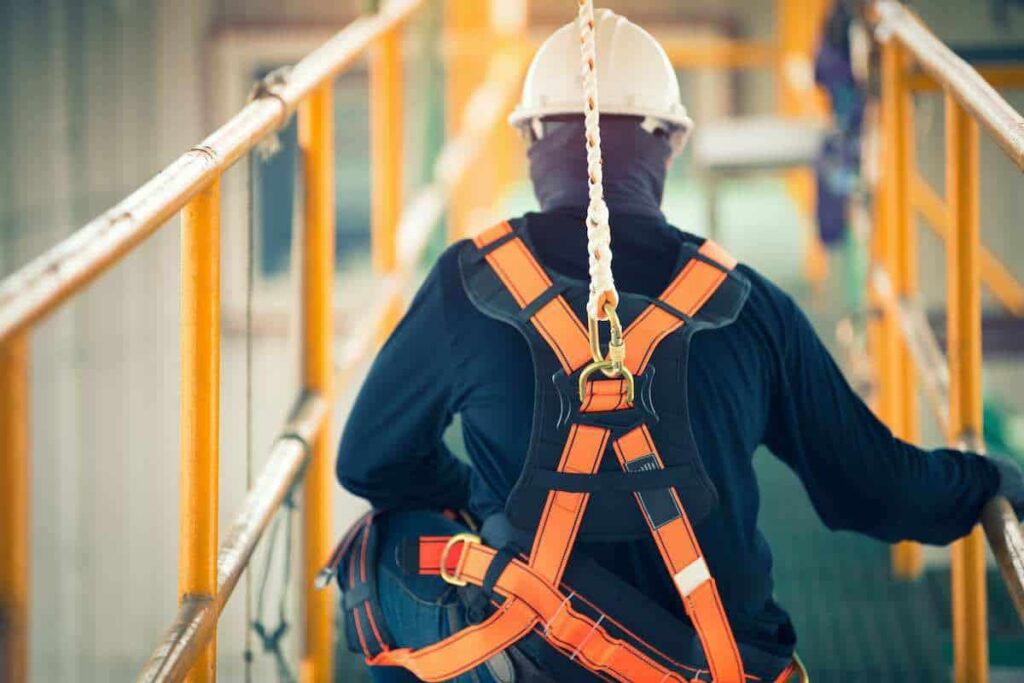 Conclusion
Different types and features of personal protective equipment are discussed above. The requirements of the equipment might vary from project to project, but these are important for the safety and stability of workers in construction sites. One should first assess all the work areas to find the hazards that are present, and then make protective equipment decisions based on those assessments. Go with experienced manufacturers.