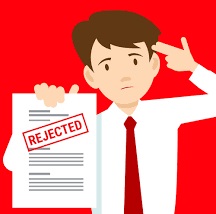 A state-level committee headed by housing commissioner Ajay Chauhan has rejected the Agra master plan, 2031 presented by the Agra Development Authority (ADA) due to various flaws.
This is the second time in the past three months that the master plan draft has been rejected . The master plan was proposed to be implemented in March 2021.
Rajendra Pensiya, ADA vice-chairman, along with other officials had tabled the revised draft before the committee on Monday. Sources said after going through the draft, the committee raised several objections and returned it for improvement. ADA officials were directed to study the urban planning followed by Chandigarh and make required changes in the master plan.
According to sources, the committee has raised objections on change of land use around river Yamuna and inclusion of an industrial area, in violation of the norms, in the master plan. Besides, technical flaws in the proposed plan to develop marketplaces and residential areas were pointed out.
Pensiya said, "We are addressing the objections related to the change of land use, conceptual layout and other technical issues raised by the committee. The final draft will be presented soon."
The ADA has been working on the master plan for the city for the last two years. A Ghaziabad-based private consultancy firm was given the contract to develop the city development plan for the next 10 years.
Under the AMRUT scheme of the central government, the development authorities in 63 cities of UP, including Agra, are working on the master plan, 2031, using the geographic information system (GIS) technology. Earlier in September, the ADA's draft of the master plan was rejected following lack of required details.
A master plan provides a conceptual layout to guide future growth and development of a site. It involves analysis, recommendations, and proposals for a site's population, economy, housing, transportation, community facilities and land use. It is based on public input, surveys, planning initiatives, existing development, physical characteristics, and social and economic conditions.