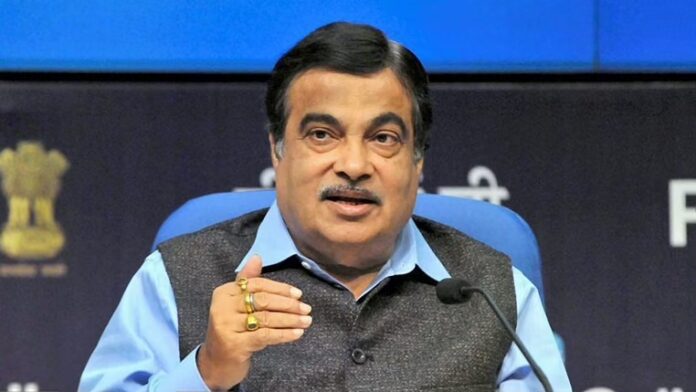 Union Minister for Road Transport and Highways Nitin Gadkari inaugurated and laid the foundation stone of nine National Highway Projects in Rajasthan worth Rs 1,357 crore.Addressing the event virtually, Gadkari said that 11 hundred crore rupees have been sanctioned for the repair of Delhi-Jaipur-Kishangarh highway.
He said an allocation of Rs 900 crores in CRIF for Rajasthan and Rs 700 crores for Setu Bandhan Scheme has been approved by Central Government. He said that projects would also be run to repair the roads in the marginal districts of the state like Sri Ganganagar, Bikaner, Jaisalmer and Barmer.
He said two harbors would be constructed at Balotra along with Barmer. It will cost 400 crore rupees. An elevated road will be built in Jodhpur at Rs 1,200 crores, which will facilitate traffic and get relief from jams.
Rs 1,400 crore is being spent for Jodhpur Ring Road. 40 new overbridges are being built in the state and work on 17 is going on. These will be completed this year. A new expressway is being built from Delhi to Jaipur, which will be completed by December this year. With its construction, the journey from Delhi to Jaipur can be completed in two hours.
These projects include a road project in Sri Ganganagar district worth Rs 753 crore rupees, under which, a two-lane road will be constructed on NH 911 from Sri Ganganagar to Raisinghnagar with 102.76 km pave shoulder at a cost of about Rs 670.38 crore.
It will be built as a bypass road of 41.52 km in Sriganganagar, Srikaranpur, Gajsinghpur and Raisinghnagar.Construction of 4-lane flyover with approach road in Bikaner-Suratgarh section of National Highway 62 at Suratgarh at a cost of Rs 26.61 crore and about 77.90 km of Suratgarh-Sriganganagar section at a cost of Rs 56.20 crore is also a part of these projects. These include four National Highway projects in Jalore Sirohi Parliamentary Constituency costing Rs 247 crore.
These projects will facilitate smooth connectivity to the international border, which is strategically important in many ways. More smooth traffic routes will be available with the border states of Punjab and Gujarat.
These projects also include the construction of 14 overbridges on the Jaipur-Ajmer-Beawar Highway, which will reduce the number of accidents on this highway. He announced the construction of 25 new by-passes, which will pave the way for smooth traffic in many cities by eliminating the problem of traffic jams.