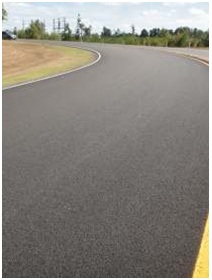 MEP Infrastructure Developers' Step-down Subsidiary – Bhalaji Toll Road (BTRPL) has signed the contract agreement on May 17, 2022 with National Highways Authority of India (NHAI) for the project of collection of user fee on the basis of e-quotation through e-tender at Dhilwan Fee Plaza at km 410.140 Jalandar- Amritsar Section of NH-1 from km 407.100 to km 456.100 in the State of Punjab.
The NHAI has issued a work order dated May 17, 2022 and as per the said work order, the commercial operation has commenced from May 18, 2022 and the period of the said contract is starting from May 18, 2022 to August 18, 2022 i.e. 3 months or till the new agency is in place whichever is earlier.
MEP Infrastructure Developers is engaged in tolling operations of the road infrastructure sector, with a pan-India presence. MEP Infra is in the business of pure toll collection projects as well as OMT projects, which involve maintenance obligations in addition to toll collection on operational roads (including highways) constructed by third parties.