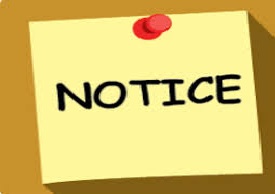 The Brihanmumbai Builders' Association has issued a legal notice to the Maharashtra Coastal Zone Management Authority (MCZMA) for not taking up 65 redevelopment proposals submitted for Coastal Regulation Zone (CRZ) approval for the last five months since the coastal authority was reconstituted by the Centre.
They have asked the coastal zone authority to expedite the approval process else they would have no option but to approach the Bombay high court.
In its notice, the Association has said the proposals have been pending for approval for a considerable period of time since the constitution of the new committee in December last year.
The delay, states the notice, is affecting tenants who continue to stay in old and dilapidated buildings, the developers are exposed to financial liabilities and prospective purchasers are unsure when the projects will commence.
Principal secretary Manisha Mhaiskar, chairperson of MCZMA, said since the committee was reconstituted it has on priority taken up public and infrastructure projects and in the last four months cleared 125 such projects.
"There is another meeting on May 25 when we shall be taking up some more public projects. In June the authority has already planned to hold weekly meetings and take up both small and big private projects. The process will be completed by the month end," she said.