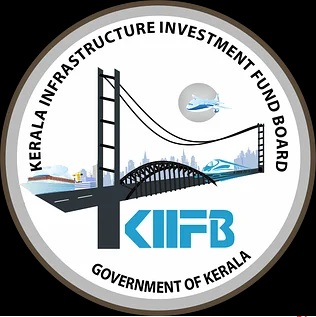 The government has appointed Kerala Infrastructure Investment Fund Board (KIIFB) the project management consultants (PMC). At the same time, there are certain objections against appointing KIIFB as the PMC citing that the agency lacks experience in consultancy.
The term of earlier PMC, which was a private firm, had expired recently. "There are anomalies in roping in KIIFB. The agency lacks experience as a consultant. After issuing the tender, the government changed the tender conditions for giving upper hand to KIIFB," said Manu Jacob, a UDF councillor in Kochi corporation.
But, the officials with Cochin Smart Mission Ltd (CSML) said that KIIFB has adequate experience in consultancy. "Moreover, it is a government agency while the earlier consultant was a private firm. It is the government which selected KIIFB as PMC by adhering to all norms. The standard of KIIFB is a cut above the rest when it comes to quality of works," said CSML CEO Shanavas S.
The Smart City projects, which had to be wound up in 2020 as per the original schedule, have registered an overall progress of just 20% so far. "But, many projects like road works have registered around 50% progress," said an official with the CSML. At the same time, many of the mega projects are yet to be carried out. The CSML had to scrap the Rs 166 crore vacuum sewer project proposed at Fort Kochi. The work on the project couldn't be started even two years after awarding it. The local residents raised objection to the project citing that the sewage treatment plant to be constructed near Fort Kochi Taluk Hospital will spread foul smell in the area. The authorities had to abandon the project succumbing to the pressure exerted by the local residents.
There are allegations that the earlier consultant firm had delayed many of the projects. "Some of the officials with that firm demanded commission from the contractors. For getting the bills submitted by the contractor passed, the consultant should approve it. It is for giving approval that some of the officials with the earlier firm demanded commission from the contractors," said Antony Kureethra, opposition leader, Kochi corporation. "I had raised the issue at some of the meetings convened by the district administration for reviewing the progress of works under Smart City earlier. There was an instance in which a contractor abandoned the work as he was unable to pay the commission sought by some officials. The government should stop appointing consultants for carrying out works," Kureethra said.
Meanwhile, the Smart City project has become a boon for the cash-strapped Kochi corporation. The CSML has renovated many of the roads in the Smart City area. So, the corporation could save the money which the local body should have spent on the purpose. Of the 74 divisions of Kochi corporation, only eight divisions including three in the central business district and five in Fort Kochi come under area based development (ABD) region of the Smart City.