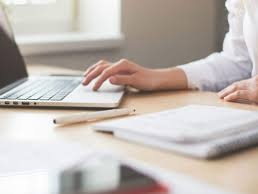 Karnataka is mulling amendments to its land revenue regulations to let owners of farmland get speedy approvals to put their plots for non-agricultural use.
The step, revenue minister R Ashoka said, will help promote investments and entrepreneurship and create new jobs.
The Karnataka Land Revenue Act, 1964, requires owners of farmland to apply for conversion to change the nature of the land from agriculture to non-agriculture. Later, the planning authorities will further classify them as residential, industrial, educational, commercial, etc.
These stiff curbs imposed by the law are seen among the reasons hurting the expansion of the manufacturing sector in Karnataka. These rules have made it very difficult to buy a plot of farmland and set up a manufacturing unit there, say industry experts.
Even the owner of a farmland cannot have his or her land converted for non-agriculture use without going through a long process and paying a bribe, a farmer near Bidadi said, citing her own experience.
Revenue minister Ashoka told ET that it was taking four to five months for owners of a farmland to get his piece of land converted for non-agricultural use. The process was also plagued by corruption. "We want to simplify the whole thing. If someone wants to convert his plot for non-agricultural use, we should allow that without loss of time," he said.
This simplification process, Ashoka said, would require amendments to the law. Discussions on this are still at a preliminary stage and his aim is to do this as early as possible.
The revenue department has found scores of people waiting endlessly for conversion to happen after buying agricultural plots for putting them to non-agricultural use. This, according to the minister, is hurting investments.
Section 95 of the Karnataka Land Revenue Act bars owners of farmlands from diverting them for use other than agriculture. They can put their plots to other uses only after the revenue authorities approve it after following a process of law. The authorities may decline approval or take a long time to decide on the application.
A senior revenue department official said there are also discussions whether to amend certain sections or drop them altogether to smoothen the entire process.