The government push for massive construction projects aimed at infrastructural development is expected to steer growth in the coming year. India's Smart City Mission to urbanize the country, and other declared government projects will create opportunities for hydro excavation equipment These equipment are used for removing or moving soil with pressurized water. An air conveyance or vacuum is then used to transfer the soil or debris to a debris tank. This allows for a non-destructive and more accurate way to excavate soil and locate underground utilities. If there are deep and numerous test holes that must be completed in a limited amount of time, then hydro excavation is the preferred method compared to air vacuum excavation because hydro excavation can handle a lot of soil and eliminates the need to dig by hand.
It is an excavation process that uses water pressure and a vacuum system. Water is pressurized and injected into the ground to liquefy the soil cover. The resulting slurry is simultaneously vacuumed from the excavation through a large vacuum hose into a debris tank. It is referred to as soft excavation and is a safe non-destructive method of excavating used in any area where there is a risk of underground utilities and pipelines.
How does hydro excavation work?
Hydro excavation is an environmentally protective process that injects highly pressurized water into a target area followed by extraction of soil and other objects with a customized, industrial-strength vacuum. The vacuum transports the debris into a truck-mounted tank for safe transport to a designated disposal site. For the hydro excavation work, the operators use high-pressure water wands to cut through the soil and soften the ground.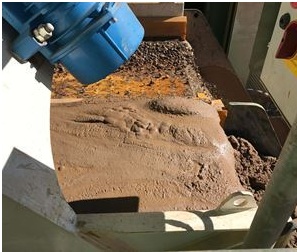 Next, they suction the mud slurry into the tank of an excavation truck, at which point crews can uncover a deeper layer of soil and any existing underground facility networks. After the work is complete, they can release the slurry from the holding tank back onto the ground to cover once again the exposed subsurface facilities.
Hydro excavation equipment needs a vacuum source. There are two choices for this, a fan system or a positive displacement blower. It combines high-pressure water with an air vacuum. This system cuts through the soil and breaks it up. There are several different options when it comes to hydro excavations.
Different types of hydro excavation equipment
Vacuum Excavation Trucks
These are used to safely excavate around cable networks and buried pipelines. Vac trucks can also be used for emergency repair of utility and pipeline networks, rail track maintenance, deep excavation, confined spaces, sewer clearance, clearing around tree roots, basement work and more. They're also commonly used for environmental maintenance, including clearing away any environmental damage and cleaning blocked gullies and gutters on the street. Modern models are fitted with a compressed air lance, waste storage chamber, vacuum suction, and twin or triple air vehicle fans. These trucks are used for general excavation work where the soil is broken up and dispersed with a high-pressure, compressed air lance and then sucked back up into the truck to be held for later disposal.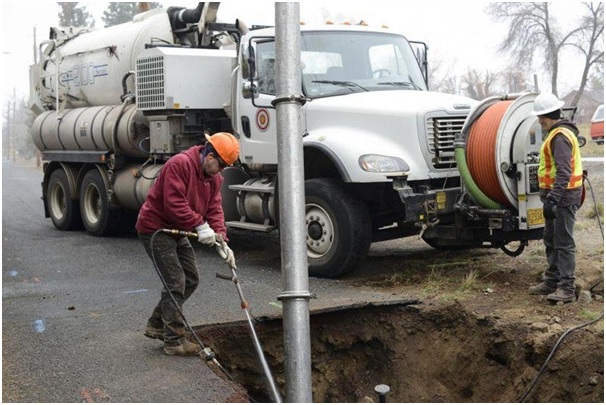 The latest models feature tilting right or left which makes it very handy. This excavator uses the principle of a hydrodynamic vortex. The excavator by suction is equally adapted to more or less deep underground interventions and in more complex industrial situations. Suction excavators are excellently suited for rapid use in the field of underground supply cables. They are established as a gentle excavation method for repair or cleaning work.
Hydro Excavator Trucks
Modern hydro excavators come with low-alloy steel developed and proven in vacuum loader applications to resist corrosion and abrasion. The debris tank door is securely fastened by hydraulic door locks and is controlled from the side of the truck for optimum safety. A full indication activates an automatic vacuum breaker that completely shuts down the airflow to the vacuum system to prevent body overfilling and wastewater discharge into the atmosphere.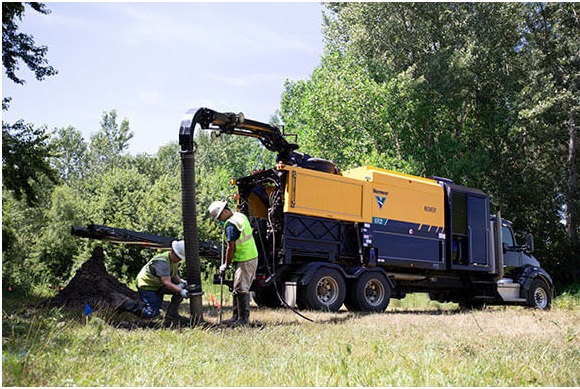 The vacuum breaker system is automatically activated (closed) when the parking brake system is released to eliminate carryover during transit.The system is also controlled, activated, at the front hose reel control station and pendant control. This enables the operator to pick up large debris with the boom and place it on the road surface. The recent models that come with hydrostatic drive for the vacuum is a more efficient system because it's less complicated and eliminates the need for cumbersome, clutch and gearbox operation.
Bucket Chain Excavator
These are mining machines with the ability to excavate or remove overburden, coal, ash or chalk significantly below the bench or travel level. Bucket chain excavators remove material from below their plane of movement, which is useful if the pit floor is unstable or underwater. It works similarly to a bucket wheel excavator, using a series of buckets to dig into the material before dumping it in the bucket chute and depositing it through a discharge boom. The primary difference is that the buckets are mounted on a flexible chain similarly to a chainsaw blade rather than on a rigid wheel. These are used primarily to excavate material below the vehicle's superstructure while bucket wheel excavators focus primarily on excavating topsoil overburden and/or resources.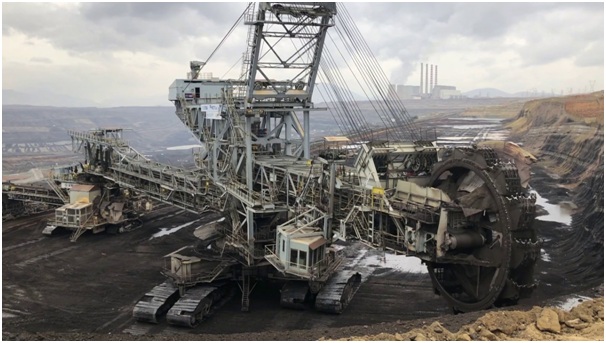 The latest models include the bucket-ladder with a bucket-chain, the bucket-chute, the fixed or sewable superstructure with counterweight boom and the substructure with rail or crawler-mounted undercarriage. Excavated material is transferred to a bench conveyor via a discharge boom, mobile conveyor bridge or directly to the conveyor. Our excavator design always aims to meet the specific demands and requirements of the project in terms of optimization, standardization and maintenance.
Hydro excavation applications;
Debris removal
Locating subsurface and underground utilities
Line installation
Pole installation
Potholing
Sewer inspections, repairs, and rehabilitation
Trenching and slot trenching
Remote Excavation
Slot Trenching
Land Clearing
Conclusion
Contractors across different construction and utility sectors have realized the efficiency and operational benefits of hydro excavation compared to other digging and trenching methods. Additionally, as more utility lines have been moving to underground installation, utility strikes are a growing concern, that is where hydro excavation comes in handy.
Image source- cdeasia.com, vermeer-india.com, supervac.com