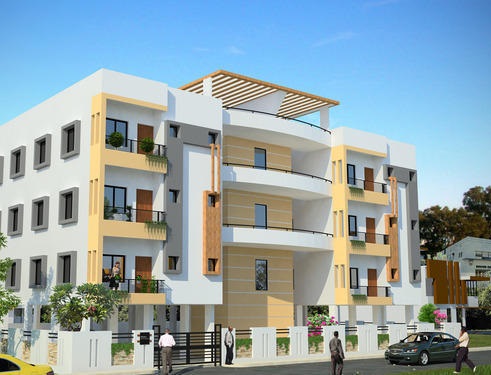 The residential construction industry transformed rapidly in the last year. In the wake of the pandemic, the demand for residential and office spaces increased gradually. With hybrid working models and work-from-home in place, people have started realizing the importance of owning a home. As a result of a spike in housing demands, the construction industry picked up the pace in the past year.
Increasing demand for secure residential spaces
Working from home has emerged as a widely adopted trend in the past two years and resulted in significant reverse migration. With more people working remotely, the demand for residential properties escalated in tier 2 and tier 3 cities. In cities such as Bengaluru, Hyderabad, Mumbai, Pune, and select parts of Noida and Gurgaon, the construction of residential projects increased dramatically. Above all, the Ministry of Housing and Urban Development (MoHUA) was allocated a budget of over Rs. 50,000 crore to bolster the construction of residential buildings.
Furthermore, in the initial phase of lockdowns, the construction industry witnessed a huge slump. Due to a shortage of labor and disruptions in the supply chain and raw materials, the industry suffered a major setback. However, with the gradual reviving of almost all sectors, the government of India set up a fund of $ 3.5 billion to kickstart the stalled housing projects.
Owing to the low-interest rates on home loans and stamp duty reductions, the real estate market saw a significant upsurge. In fact, the industry saw a significant improvement in sales across residential segments. Research states that the residential construction industry, with potential growth of 7.9% in 2021, will continue to grow at an average of 6.5% until 2030.
Well-equipped homes became a preference
Housing choices have shifted significantly. Almost all real estate market segments saw an increase in demand for ready-to-move-in residences. Furthermore, affordable and well-equipped living spaces have inevitably been the preferred choice for the majority of people. In response to rising demand, real estate developers have started focusing more on providing amenities for a healthy lifestyle. Moreover, the combination of highly efficient personal mobility, wellness, the provision of walking and cycling paths, and quick and hassle-free access to cabs and health facilities is undoubtedly determining the future of the real estate.
The road ahead
After the slowdown in the construction industry, the residential segment is progressively bringing the industry back to its pace. The new work culture has increased the demand for housing, including rentals. As the demand for stable and equipped housing upticks, the real estate developers are primarily focusing on the mid-income group. Meanwhile, the residential sector attracted over 7% of the total real estate investments in the fourth quarter of 2021. This indicates the ongoing growth and potential expansion of the residential segment in the coming years. 
Author – Mr. PRIYADARSHI MISHRA, CEO& FOUNDER at Design & Construct