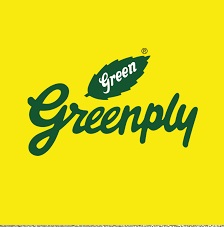 Greenply Industries Limited, India's leading manufacturer of Plywood and allied products today announced its financial results for the quarter ended June 30, 2022. Below are the key financial highlights for the same:
Consolidated – Q1 FY23
· Revenue at Rs 453.5 crores, grew by 73.9% on y-o-y basis
· Adjusted Core EBITDA (excluding non-cash ESOP cost of Rs 3.9 crores) was Rs 44.0 crores; grew by 171.7% on y-o-y basis with margins of 9.7%
· Profit after tax (PAT) was at Rs 20.7 crores; a growth of 415.0% on y-o-y basis
· Net debt was at Rs 349.4 crores and net debt-equity ratio was at 0.62 times
Result Highlights
Rs/ Crores
Q1 FY23
Q1 FY22
% Change Y-o-Y
Q4 FY22
% Change Q-o-Q
Revenue
453.5
260.8
73.9%
448.6
1.1%
Adj. Core EBITDA
44.0
16.2
171.7%
47.5
-7.3%
Adj. Core EBITDA %
9.7%
6.2%
350 BPS
10.6%
-88 BPS
PAT
20.7
4.0
415.0%
29.0
-28.4%
PAT %
4.6%
1.5%
303 BPS
6.5%
-189 BPS
New Project Status Updates
· The company has started commercial operations at its greenfield plywood manufacturing unit at district Sandila, Lucknow, U.P.
· The company is setting up a greenfield MDF board manufacturing unit with the capacity of 800 CBM per day at district Vadodara, Gujarat. Machinery despatches and installation has started, and civil construction work is going as planned. The expected COD of the plant is Q4FY23.
Commenting on the performance for Q1 FY23, Mr. Manoj Tulsian, JMD & CEO, Greenply Industries Ltd. said
"In a challenging macro environment, we continued to grow across our portfolio. While input cost inflation continues to hurt the margins, we expect demand to be favourable with significant growth momentum in real estate specially semi-urban and rural areas.
At the forefront of driving innovation, we recently launched "Green Platinum" with 2x Fire resistance, 2x waterproof and 2x moneyback guarantee. It is a new generation product with better value proposition and we expect to get good response from customers.
We are happy to share that we achieved commercial production at our plywood unit at Sandila, Lucknow (U.P.) and capacity expansion plans are going as scheduled in our upcoming MDF unit at Vadodara. We would continue to thrive with our brand's appeal and distribution reach supported by shift in industry towards organised players.
About Greenply:
Greenply Industries Limited (GIL), having leadership position in plywood industry with four state–of-the-art manufacturing facilities spread across the country. The Company provides world class interior products for the domestic and global markets including Plywood, Block board, Flush doors, Decorative Veneers and PVC products. The company has widespread presence in over 1100 cities, towns, and villages across 27 states and 6 union territories, serviced through a well-entrenched distribution network of more than 2,300 dealers and authorised stockists, a retail network exceeding 6,000 and more than 50 physical and virtual branches pan-India.
We pushed the bar of our innovation to pioneer India's first-of-its-kind E-Zero plywood range in FY21. The Zero emission products are aimed at safeguarding the indoor air quality. Greenply has been conferred with Great Place to Work third year in a row (2020, 2021, 2022) for its contribution on building High-Trust and High-Performance Culture in the organization.