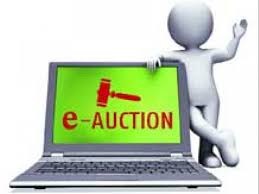 A residential site measuring 500 square yards in Aerocity fetched Rs 1.93 crore while a booth in Sector 61 went for Rs 1.15 crore as Greater Mohali Area Development Authority (Gmada) fetched Rs 417 crore by selling its 57 sites in an e-auction concluded late in the night on Monday.
Gmada had offered a total of 113 commercial and residential sites worth Rs 800 crore, out of which only 57 sites worth Rs 417 crore were auctioned.
The residential plot of 500 square yards which fetched Rs 1.93 crore had a reserve price of Rs 1.40 crore and was auctioned for just Rs 53 lakh and a booth fetched Rs 38 lakh more than the reserve price of Rs 77 lakh to be sold at Rs 1.15 crore.
The e-auction was held after a gap of eight months from October 10 to 26 after Gmada slashed the reserve price by 10%. However, Gmada had further offered a rebate of 10% if the successful bidders deposit the full amount within 60 days of the e-auction end date. The last auction for properties was held in February this year when Gmada managed to sell 32 out of the 67 sites after offering a rebate of 20% in reserve prices.
Gmada offered a total of 22 residential sites out of which it managed to sell 14 sites and out of a total of 32 commercial sites, it sold 28 booths. A hospital site measuring 16320 square yards in Aerocity went for Rs 49 crore against a reserve price of Rs 24 crore, said a senior officer.
A group housing society in Sector 77 went for Rs 97 crore against the reserve price of Rs 45 crore. A commercial site in Aerocity measuring 4 acres went for Rs 116 crore against the reserve price of Rs 83 crore. Gmada even sold seven IT sites, for which the calculations are yet to be done. There were no takers for a school site in Eco City and four hotel sites in various parts of Mohali.