Floors for warehouse factories should provide both general performance characteristics: resistance to mechanical stress, dust, hygiene; and unique performance properties of the floor for various purposes. The protection of the concrete floor of the industrial floor in the warehouse prevents its premature destruction, reduces maintenance costs, thereby improving the performance of the industrial floor.
The choice of industrial flooring can be evaluated on the basis of basic requirements for warehouse floors:
Factors to consider for your warehouse flooring
Most warehouses have concrete flooring. Sometimes, they also have decorative layers on top of concrete flooring. These floorings get damaged over time because of the heavy traffic in a warehouse. Forklifts or other vehicles create tire marks on the flooring that does not easily go away. Flooring can get scratches from loaded pallets being pushed around. Floors can also get damaged if heavy loads fall on the floor, or if there is spillage of any kind of corrosive chemicals.
Here are the factors you need to consider for you;
Resistance to Abrasion
Stability of industrial floors for the warehouse from abrasive wear is important. Abrasive wear (abrasion) occurs during the movement of goods and equipment, traffic, equipment and people in the warehouse. Abrasion is one of the main reasons for the destruction of industrial floors in a warehouse. During work in the warehouse, there is always a risk of falling of various heavy items and equipment, containers and solid packaging elements. Increasing the toughness of the floor for the warehouse makes it possible to protect the floor from damage caused by impact loads.
Resistance to chemical loads
Carbon dioxide corrosion of concrete is the main reason for the dusting of concrete floors. Because of the use of machines and mechanisms, contamination of the floor of the warehouse with combustive-lubricating materials and products of engine operation occurs. Industrial floors for the warehouse are under the damaging effect of chemicals, various liquids and salts. Therefore, the high chemical resistance of the coating is the requirement to protect the concrete base.
Compliance with safety standards
Industrial floors for a warehouse must comply with the provisions of Fire Safety Norms. The methods and quality of cleaning can improve the level of floor hygiene in warehouses.
Aesthetic Properties
The appearance of the floor in the warehouse, its design and color solution, the need to mark up or logo – important floor parameters.
Adhering to hygiene
Warehouses in sectors such as the food & beverage, healthcare and pharmaceutical industries will also need to factor in the strict hygiene demands that these businesses are held to. Seamless, impervious finishes are vital to maintaining a high standard of cleanliness.
First, understand your floor purpose: Each type of floor coating is specific to its required use as this will determine what is suitable and what is not.
Second: Ask yourself questions like What are the temperatures the room is exposed to? What are the traffic conditions? Is it industrial, commercial or residential? What is the heavier the load that the surface will support? Which materials or chemicals will be in contact with the floor? Who are the people that will be using the floor? Are they seniors, kids or have any disability? Has the floor been prepared prior to the coating application?
There are many different types of floor coatings choose the one that is best suited for your flooring needs.
Different Floor Coatings for warehouse flooring
There is no such thing as 'the best floor coating' as their performance depends on its final use and many external factors that can affect positively or negatively the final results, for example, epoxies are an excellent choice for garage floors and warehouses, but it has disadvantages when used around dairy products or floors with higher percentages of humidity, many have learned this the hard way.
Given below are some of the popular floor coatings in use in the warehouse floor sector.
Epoxy coatings
Epoxy is considered the ultimate floor coating, providing a great range of benefits. The term epoxy denotes merely the type of resin mix that the "paint" is made from. Epoxy and other high performance resinous flooring systems installed over the concrete substrate can typically help repair surface damage and enhance the compressive strength, impact resistance and load-bearing capacity of the slab, creating a monolithic, virtually seamless surface that can withstand impressive loads and the wear and tear of forklifts and other industrial equipment. Epoxy floors are hygienic and very hard wearing, and bond extremely well to concrete floors, especially when concrete prepared adequately and moisture problems fixed before its application.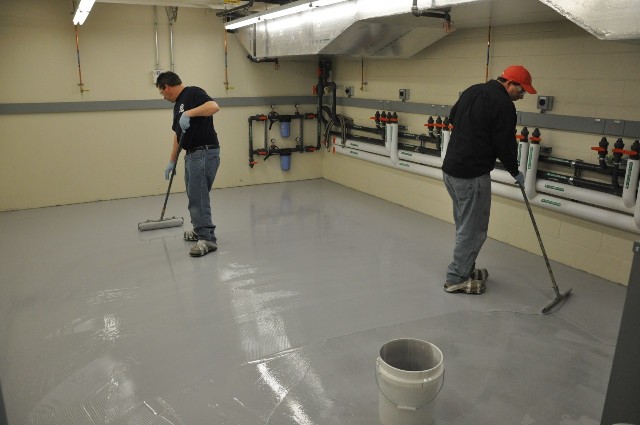 Polyurea coatings
Polyurea coatings and linings are commonly applied over various surfaces such as aluminum, concrete, fabrics and steel for corrosion protection and abrasion resistance. It does not crack or peel and its extreme durability make it stronger than epoxy. It's chemically resistant to salt, oil, gas and other harsh chemicals. Polyurea coatings and linings are commonly applied over various surfaces such as aluminum, concrete, fabrics and steel for corrosion protection and abrasion resistance. It does not crack or peel and its extreme durability make it stronger than epoxy. It's chemically resistant to salt, oil, gas and other harsh chemicals. Polyurea is a truly remarkable coating, for roofs, basements, vehicle bed liners, cold store floors, trailer linings and other applications. It protects against abrasion, corrosion, slipping vibration and increases the life of a variety of industrial and commercial materials.

MMA/ Polyaspartics coatings
Methyl methacrylates are acrylic based polymers when used either for a fast curing is required or low application temperatures exist. These emit a strong odour and thus good ventilation is needed during application.
Polyaspartics are based on the reaction of aliphatic polyisocyanate and a Polyaspartic ester. These can be applied under low temperatures and are fast curing like MMA. Low viscosity allows wetting ability and penetration.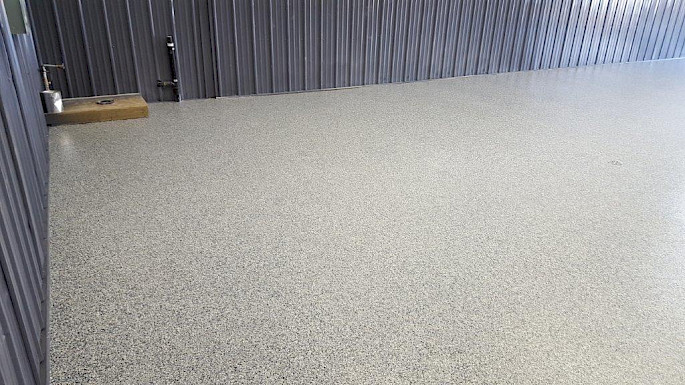 Anti-Slip Floor coatings
The importance of preventing slips, trips and falls in public areas, whether in the workplace, public thoroughfares, hospitals, schools or any other environment where people pass through, can't be underestimated. There is a legal requirement for floors to have enough grip for people to walk safely, in all conditions, whether wet or dry. One of the best ways to create a non-skid surface in commercial, industrial and public facing environments is through using anti-slip floor paints. These specialist coatings are suitable for a wide range of floor surfaces and substrates, and can quickly meet health and safety requirements for anti-slip workplace flooring – inclusive of stairs, mezzanines, ramps and walkways.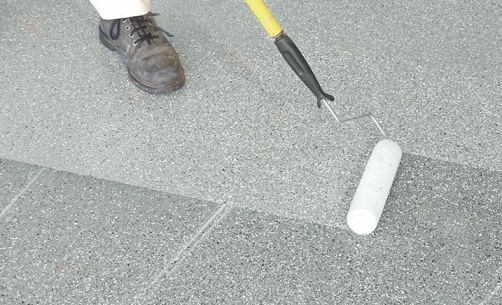 Protective Coatings
Protective coatings, such as paint and powder coatings, applied to steel provide barrier protection. As barrier protection is dependent on the integrity of the coating, the selection, application, and handling of painted and powder coated materials is very important. It is imperative these coatings are handled with care during installation and if damaged are repaired to ensure they are as durable as planned. Both paint and powder coatings can be used in conjunction with hot-dip galvanizing, known as a duplex system. The two coatings work in synergy to provide superior corrosion protection, while allowing a specifier to suit any aesthetic preference.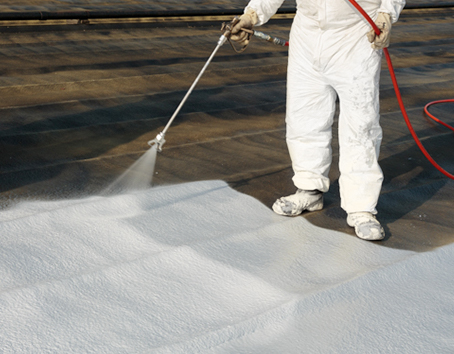 Recent flooring trends in warehouse flooring
With the growth of urbanization the flooring industry is adopting various warehouse flooring types to modulate better performance and aesthetics. Given below are few popular ones.
Fiber concrete flooring
Fiber concrete flooring can provide superior resistance to minimize cracks in hardened concrete, as well as maximum resistance to withstand heavy loads, either dynamic or static. Fiber concrete flooring can provide superior resistance to minimize cracks in hardened concrete, as well as maximum resistance to withstand heavy loads, either dynamic or static. If you decide to use steel fiber concrete flooring, you can select to use a 'joint-less floor'. Jointless floors are floors that have minimal joints, providing spaces without joints as large as 40 or 50-meter span wide.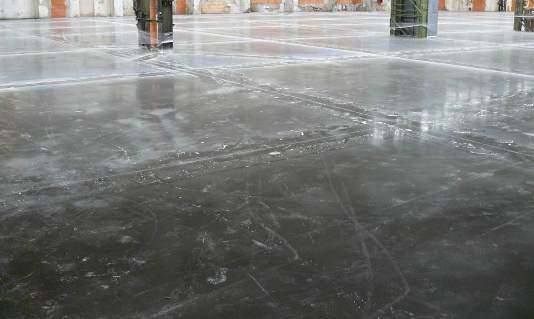 Polished concrete flooring
Polished concrete has UV resistant colour hardener dry shake which gives a fabulous high gloss finish to the surface. One distinct advantage over any other polished concrete system is that the colour hardener increases the abrasive strength of the concrete to double. The zero to minimal stone exposed polished concrete is designed to give the industrial warehouse feel with minimal to zero aggregate exposure. This process relies on the condition and finish of the concrete floor but when suitable it is an effective style with low to high sheen options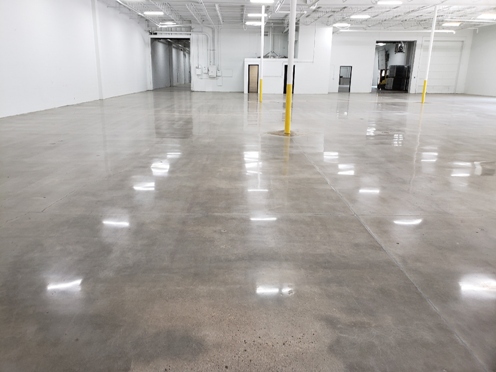 Decorative concrete flooring
Decorative concrete can be applied to new or existing concrete surfaces, and the design options are virtually limitless. Due to advances in concrete mixing and setting, contractors can create any color and texture you can think of. Decorative concrete coatings can be applied through a variety of methods, including acid staining, thin stamped overlays, splatter texture, and slate trowel down finishes, which can be used to create decorative textural patterns or custom designs. Decorative concrete can even be made to resemble natural stone. Along with its aesthetic appeal, decorative concrete coatings will increase the strength, durability and longevity of concrete surfaces. It's stronger than many comparable materials and will deteriorate at a much slower rate. Decorative concrete will make your floor resistant to heavy loads, weather, and mold and dust.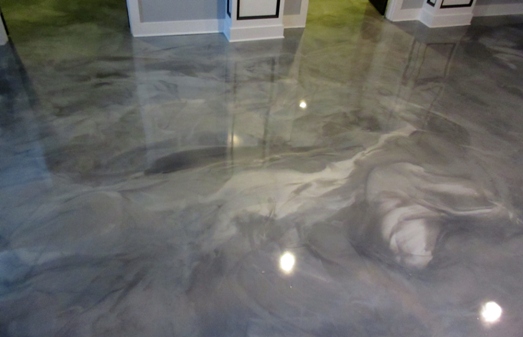 Superflat flooring
Superflat is a generic term given to a high tolerance floor for VNA applications. A Defined Traffic path occurs when material handling equipment moves up and down the floor in precisely the same wheel position each time. Very Narrow Aisle warehouses are the most common application for defined traffic specifications. Superflat floors are constructed to far tighter tolerances than conventional floor slabs using a specialized tolerance system.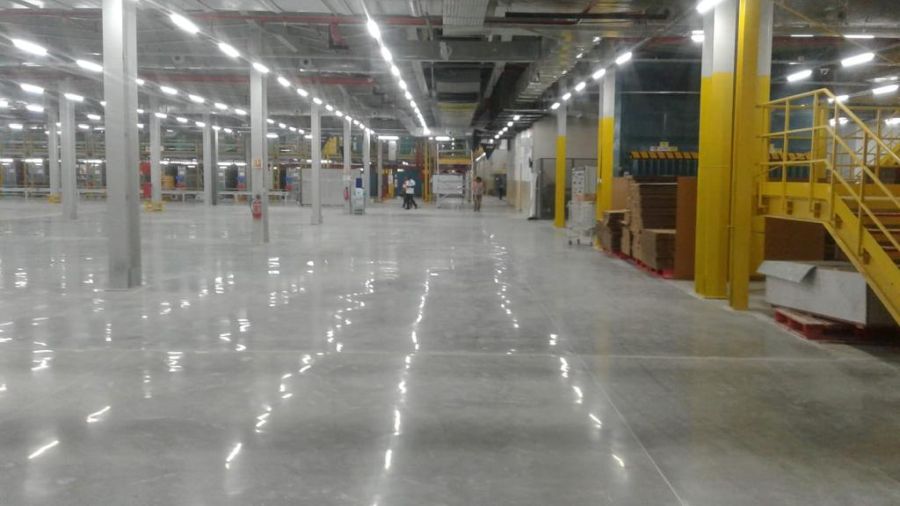 Acid stain concrete flooring
There are two types of acid stains namely, water based stains and acid based stains. The easiest option is the water-based stain that goes on quickly after you clean the concrete. It usually requires a sealant after application to prevent fading. Acid-based stains react to the concrete's ingredients, offer fewer color options than water-based stains and are a bit more complicated to use.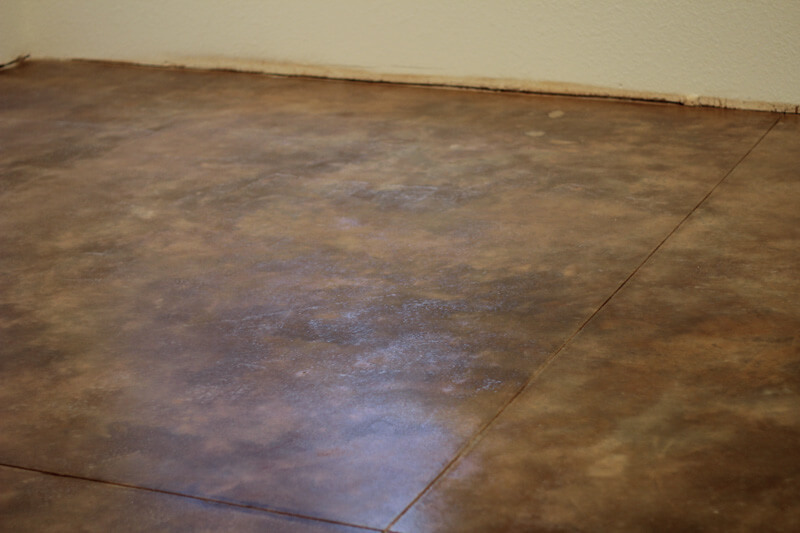 Conclusion
Innovative and effective flooring solutions are important for efficient production on the assembly line, for stores and showrooms displaying the finished items for customers, and for every step in between. This includes warehouses and other storage facilities, where large volumes of product are housed every day.
The increasing availability of innovative warehouse flooring solutions that are durable and require low maintenance is projected to impact the industry. Increased globalization is a key factor in restructuring the floor coatings industry. A shift in the industry trends is observed owing to rapid economic growth in India and China. The economic growth is set to foster the ongoing urbanization, with many countries in Asia-Pacific still being largely rural. Moreover, the growth in population in these countries is expected to boost the demand for housing and commercial infrastructure, which in turn is projected to drive the warehouse floor coatings market.