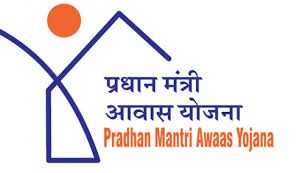 Lucknow Development Authority has extended the last date of registration of flats under the Pradhan Mantri Awas Yojna (PMAY) from September 30 to October 31.
According to LDA officials, the decision has been taken because of low number of registrations (only 976) until now owing to the Covid-19 pandemic.
Under the scheme, 4,512 flats for lower-income group are being constructed. While 2,256 flats are being constructed at Vrindavan Yojana, the rest will be built in Sharda Nagar Yojana. The total cost of the project is Rs 75 crore.
Besides LDA main office at Gomtinagar, the registration can be done at Indira Gandhi Prathisthan, the community centre at Gomtinagar Extension Sector-1, LDA zonal office near Baradari lawn, LDA zonal office at Lalbagh, Smriti Upwan on Kanpur Road, Joggers Park on Hardoi Road, Dr Ram Manohar Lohia community centre at Chowk, LDA stadium at Aliganj and Janeshwar Enclave at Jankipuram.
Nodal officer for the project, Pankaj Kumar, said, "The construction of flats under Sharda Nagar Yojana is 90% complete and the remaining will be done by October end. Construction of flats under Vrindavan Yojana is also going at a steady pace."
The registration fee is Rs 5,000 and each flat will cost around Rs 6.51 lakh. Of this, Rs 2.50 lakh will be paid by the state government as subsidy, and the remaining Rs 4.01 lakh will have to be paid by the beneficiary in the next 18 months.