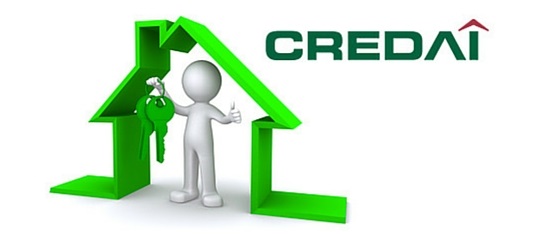 Gujarat-based developers have welcomed Agnipath scheme of the Union government. CREDAI (Confederation of Real Estate Developers' Associations of India), Gujarat chapter, has promised to provide 3,000 jobs in the real estate sector every year to Agniveers.
The Union government had on June 14 announced the Agnipath scheme to recruit new soldiers for four years. The Agniveers will get a monthly salary of Rs 30,000 to Rs 40,000, with 75% of them who get demobilized after four years getting a 'Seva Nidhi' exit package of Rs 11.71 lakh, half of which will be through their own contributions. The remaining 25% will be inducted into the regular cadres of the armed forces to serve another 15 years.
CREDAI office-bearers held a meeting with Gujarat CM Bhupendra Patel, state BJP president C R Paatil and state home minister Harsh Sanghavi and got details about Agnipath scheme.
CREDAI Gujarat president Ajay Patel said, "We welcome Agneepath scheme rolled out by the central government. Our Army is known for discipline and dedication and it will give physical and skill training to 50,000 youth every year. Also, the government will give attractive package to these youths during the four-year training and they will get an Agniveer graduate degree."
He said that CREDAI Gujarat will give employment to 3,000 Agniveers every year in Gujarat real estate sector. "CREDAI has 26 state chapters across India and CREDAI Gujarat team will explain this scheme to all these chapter and we will try that the real estate sector of India gives permanent employment to 30,000 Agniveers every year.
After the government introduced the scheme, a number of government departments and private sector companies have announced jobs for Agniveers.