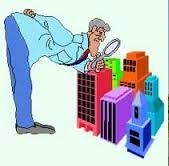 Haryana chief secretary Sanjeev Kaushal on Tuesday directed the officials to carry out fire safety audit to ensure that all government and private buildings are fire safe. Kaushal gave a three-month deadline for this purpose.
The CS directed the officials to conduct a special fire safety audit of cinema halls and multiplexes operating across the state soon. Similarly, fire safety audits will be carried out in universities as well.
Kaushal said untimely fire incidents not only result in loss of property, but also put the lives of citizens in danger. "Therefore, all government buildings should have complete fire prevention arrangements. Any laxity towards ensuring this work will not be tolerated."
While giving directions to the officers, the chief secretary said necessary arrangements, including installation of fire safety equipment in the buildings of the market committee, should be completed by November 30, 2022.