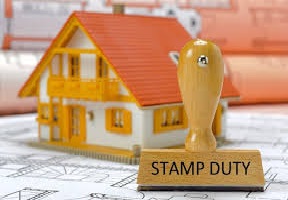 City-based developers questioned the alleged discrimination by the state government after the latter announced 1% reduction in stamp duty registration to boost real estate sector in four cities — Mumbai, Pune, Pimpri-Chinchwad and Nagpur.
The builders have expressed disappointment over Nashik not being part of the list and reminded that the real estate sector in Nashik is also going through a rough patch.
Confederation of Real Estate Developers' Association of India (CREDAI), Nashik, has now decided to meet district guardian minister Chhagan Bhujbal and chief minister Uddhav Thackeray for including Nashik in the list of beneficiaries.
Deputy chief minister Ajit Pawar announced 1% reduction in stamp duty while presenting the state budget for the financial year 2020-21 on Friday. He said that this benefit is being given to promote realty sector in the four aforesaid cities.
"The slowdown in realty sector is across the Maharashtra and not in any particular region. We are not against the move, but it should have been applicable for entire Maharashtra," Umesh Wankhede, president of CREDAI Nashik, said.
"Nashik's realty sector is passing through a very bad phase due to economic slowdown and various other reasons. At this juncture, excluding Nashik from such benefit is harassment and injustice," he added.
Wankhede said that every time injustice is meted out to Nashik due to lack of political mileage. "We will immediately meet district guardian minister (Bhujbal) and urge him to look into the issue and ensure that Nashik also gets benefit of stamp duty reduction," he said.
The state president of Maharashtra Chamber of Commerce, Industry & Agriculture Santosh Mandlecha also expressed disappointment over Nashik being excluded from the stamp duty reduction benefit. "It is really unfortunate that the finance minister has ignored Nashik," he said.