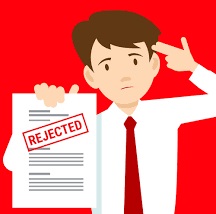 The Bombay high court recently rejected the pre-arrest bail applications of four persons in a January 2020 case filed by buyers alleging they were cheated in a project in Mumbai suburbs.
The HC single judge bench of Justice S V Kotwal had on January 11 turned down applications filed by S G Kallan, Abdul Zoeb and Raychel D'Souza in 2020, and a separate one filed by A R Tinani last year. "The prosecution's case is that the entire building is unauthorised. The plans were sanctioned for 18 flats and they entered into 70 transactions for sale of 18 flats. Obviously, the transactions are fraudulent," said the bench.
"The applicants' role is described in the FIR as well as in the investigation carried out so far. Even after accepting money, agreements were not executed and possession was not given. Their custodial interrogation is absolutely necessary," said Justice Kotwal in the order, adding that since "many victims have suffered monetary losses. No case for grant of anticipatory bail is made out and the applications are rejected."
The HC heard advocate Murataza Nazmi appearing for Tinani and advocate Sudeep Pasbola for Kallan and others. Over a dozen buyers had filed intervention applications through their advocate Shahbaz Khan Pathan and opposed grant of any relief to the builders. Additional public prosecutor Ajay Patil, too, "strongly opposed" the pre-arrest bail plea, said the HC. The FIR lodged by aggrieved Dr Devidas Raut said that in 2012, he wanted to buy a house and learnt of a project called 'Hazel Homes' at Daftary road by M/s Nine Globe Builders.
On project site, Raut said he met Kallan and Tinani as directors of M/s Urban One Realty. He booked a flat for Rs 73 lakh and paid Rs 32 lakh in cash in January 2013. He subsequently made cheque payments to Urban One Realty, but no agreement was executed, he alleged in the FIR. He later learnt that his flat was earlier sold by Nine Globe Builders to one Dharmendra Mehta through a registered agreement on December 2014, and who in turn sold it to someone else about a year later.
Pasbola said his clients sold flats pursuant to an agreement between developer Nine Global and co-developer Urban One Realty shown as a proprietary concern, but later the flat numbers were changed unilaterally by the developer and it was beyond his clients' control to give effect to the earlier transactions. They were, however, willing to give alternate flats and therefore there was no element of cheating, said Pasbola, reiterating that the flats were actually sold by the developer.
Nazmi said Tinani was not a director but only an employee of Urban One Realty and cannot be made an accused. The HC, however, said, "there is no force in the submissions made by either of the counsel that the applicants had no role in the transactions." To a plea to extend an interim relief, Justice Kotwal said, "Considering the seriousness of the allegations, I'm not inclined to extend the stay."