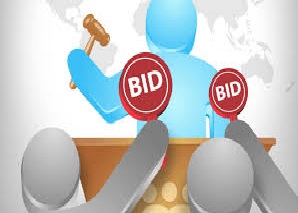 The Rail Land Development Authority (RLDA) has invited bids for leasing a vacant land parcel at Rana Pratap Nagar Station, Udaipur.
The land parcel spans 2499 square metre with a Built-Up Area (BUA) of 4998.00 sq m. The reserve price of land is Rs 10.15 crore and it will be leased out for 45 years.
The site is situated in the Ajmer Division of North Western Railway and is located near Railway Station Rana Pratap Nagar, with accessibility from 20-meter-wide Sardar Patel Marg which is proposed as 45 meter right of way as per Master Plan 2031.
"Udaipur is a prominent tourist destination. The site lies in the vicinity of Rana Pratap Nagar Station and is well-connected to key landmarks via the road network. The commercial development will boost tourism and retail, generate employment opportunities and incur a multiplier effect on the local economy," said Ved Parkash Dudeja, Vice Chairman, RLDA.
The site is adjacent to the Rana Pratap Nagar Station, situated in Khempura, near Thokar Chouraha, Udaipur. It is around 3 km from the city centre, and 18 km from Udaipur Airport. The station has been built with an aim to decongest the Udaipur City Railway Station. Besides being a tourist destination, Udaipur is also an industrial hub and home to handicrafts, electronic design, manufacturing, and metals and mineral industries.
The lessee will be required to complete the construction of the project of the developer portion within three years. The selected developer will be required to procure all necessary clearances from relevant authorities. The bidder shall be permitted to market and sub-lease Built-up Area for the use of any legal activity.
Rail Land Development Authority (RLDA) is a statutory authority under the Ministry of Railways for the development of Railway land. It has four key mandates as a part of its development plan, namely leasing commercial sites, colony redevelopment, station redevelopment, and multi-functional complexes.
Indian Railways has approximately 43,000 hectares of vacant land across India. RLDA is currently handling 84 railway colony redevelopment projects and has recently leased out 3 railway colonies in Guwahati and Secunderabad. RLDA has over 100 commercial (greenfield) sites across India for leasing, and the eligible developers for each will be selected through an open and transparent bidding process.