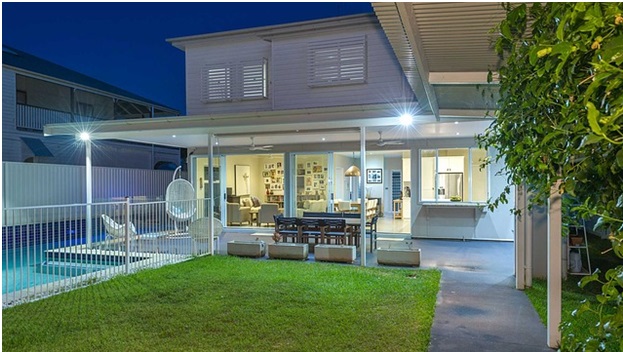 A deck is an excellent addition to your property where you can relax, spend quality time with loved ones, enjoy outdoor dining, and entertain guests. They're an ideal way to increase your property's square footage while boosting its worth and your lifestyle. A lot goes into the planning phase of creating a deck, so focus on it to ensure a safe, functional, and long-lasting structure. This article outlines five factors to consider when building a deck.
1. Decking material options
Wood isn't the only decking material you can use. There are others with lesser maintenance requirements. Several deck material alternatives include pressure-treated woods with weather-resistant preservatives such as redwood, cedar, and pine, premium hardwoods like ipe and teak, composite deck materials, PVC, and aluminum decking. In addition, you can opt for Helical Piles for Decks instead of concrete, as they are convenient and cost-efficient.
2. The deck's purpose
Defining your deck's purpose makes designing it to suit its function easier. While decks are multipurpose, versatile spaces, their design features should reflect your interests, style, and intended use. Do you want your deck for entertainment, outdoor dining, spa or pool surround, outdoor privacy, container gardening, enjoying the shade or sun, outdoor kitchen, or just relaxing?
Whatever your deck's purpose or function is, there are numerous deck design ideas to choose from. Ensure your preferred design option complements or contrasts your home's design style.
3. Your deck location
While it may be clear where you want to deck to be, you might have more than one potential location at times. In such cases, the deck's intended function will help determine its ideal spot. To choose the best deck location, consider sun exposure, access, views, and privacy.
You should also consider how you want your home to connect with the deck. If your deck will act as a front porch, ensure the design features complement the façade. For a deck that leads to a swimming pool, the location should be where you can catch the sun while drying off.
4. A professional deck builder
Hiring a professional deck builder is crucial as it ensures your project is done to precision while paying attention to detail. Expert deck builders have the experience, skill, and knowledge of the equipment and materials required to create a perfect deck suitable for your home.
This also means the work will be done quickly because they won't waste time researching what you want. Professional deck builders are less likely to make mistakes, meaning there's a low chance of them redoing the project, saving time and resources.
5. Deck lighting
Deck lighting enhances the energy and mood of your structure while making your home seem inviting. It helps create a beautiful space for your guests and loved ones to enjoy long after the sun sets. Lighting your deck enhances outdoor aesthetics and boosts your property's value. Depending on what you want to achieve, you can find deck lighting ideas to help meet your goals.
Endnote
Adding a deck to your home helps create a functional, versatile, and multipurpose space for relaxing with loved ones and entertaining guests. Consider these factors when building a deck to ensure a perfect structure.