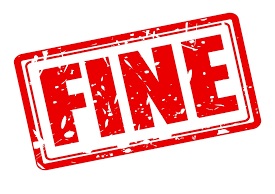 Environment minister Gopal Rai carried out a surprise inspection of an under-construction commercial complex near Khyber Pass as part of the Delhi government's anti-dust campaign.
While the minister was happy with the measures being undertaken at the construction site to handle dust pollution, he said 32 construction sites out of the 103 that were inspected in the past three days, had been fined a total of Rs 15 lakh by the Delhi government for violating dust norms.
Rai on Saturday once again asked all construction agencies in Delhi to ensure they were adhering to the dust guidelines issued by the Delhi government, otherwise they, too, could be fined in the coming days. "As part of the anti-dust campaign, DPCC teams are visiting different districts and inspecting all construction sites. I had myself gone to inspect the work of L&T, which is being carried out in front of Pragati Maidan, earlier. There, massive violations of the guidelines issued by the Delhi government were taking place and hence, strict action has been taken against them," said the minister.
The anti-dust campaign is being run by the Delhi government from October 7 to October 29.
"Today, I conducted a surprise inspection of the construction site of a commercial complex and found no violation of the rules. I am happy that whatever guidelines have been issued by the Delhi government for the agencies doing construction work, they are being followed here. Tin sheds, anti-smog guns had been installed on the site and water sprinkling was also being done. I am sure that all the construction agencies of Delhi will follow the instructions of the government in the same way," Rai added.
As part of the anti-dust campaign, 31 teams have been formed by the Delhi government, which will be visiting construction sites across Delhi to check whether they are following the guidelines. Teams will have to submit daily reports to the government. Based on the number of violations on a site, a fine will be issued to the erring construction agency.